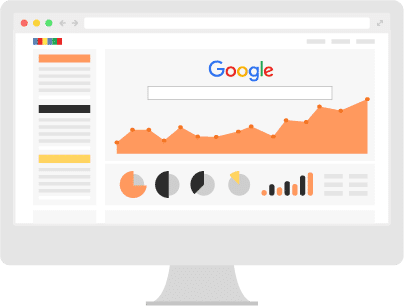 PPC advertising delivers instant traffic by placing you at top positions on search engines. With Google accounting for two-thirds of all US searches, AdWords remains the most effective PPC advertising vehicle. It not only places your site in prominent view of searchers, but AdWords enrollment also provides you with the ability to accurately test keywords, complementing your existing SEO strategies.
Rampant competition for top keywords has made PPC even more integral for any online marketing strategy. Ads and other Google-branded results take up huge screen real estate on many high-volume, money-keyword searches. A strategy that balances appearances on these search engine pages, combined with a high number of low-volume keywords, leads to a lower-cost and more effective PPC campaign.
PushFire can get you started on AdWords, or overhaul your existing AdWords campaign. Each PPC program involves complete development, from creation to optimization to management.
What's included in PushFire's Professional AdWords Management Service?
Keyword Discovery and Selection
Ad Text Creation
Help with Optimizing Landing Pages
Conversion Tracking
Call Tracking
Ad Submission
PPC Monitoring
PPC Cost Management
Campaign Improvement Modification
Competitive Research
Landing page development and improvements (as an additional service)